Hey guys! As you know I have been busy these weeks BUT I have finally started to tackle my Tags and Awards and all the awesome things I want to talk about, starting today. Even though this was not the first tag I should to, I felt like it was a good thing to summarize a few thing here. I was tagged by Debby @ AlwaysBoking, Ida @ A booklover's Corner and the girls over at LilBookLovers. Thank you for tagging me and sorry I caught up so late 😀
Best book/series you've read in 2016?
I would say there are quite a few candidates, so I will name two.
Best series: A Song of Ice and Fire
Best book: Portal of a Thousand Worlds
There is also ACOTAR and ACOMAF to mention but I read the first book in 2016 and the second in 2017 so there you are.. haha what a loop hole 😀
Authors that you've recently found and would to read more of in the New Year
There are some that I would love to read more about. The obvious thing is probably Sara J. Maas, J.R.R Martin but also, and I recommend those to everyone: Frances Hardinge and Annette Marie. They're not so widely known but their books are really great and I have a few books of those two on my TBR for 2017, too.
Most anticipated book turned TV/Movie show.
One Picture:
Name a character that you wouldn't mind sharing a kiss on midnight
The High Lord of the Court of Dreams ❤
What's on my TBR for 2017?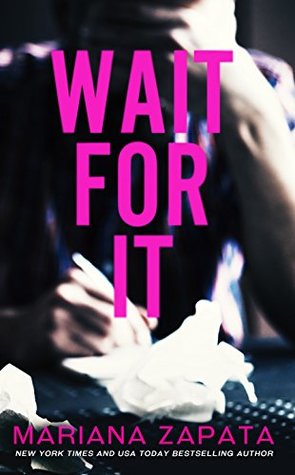 To only show you a few 🙂
Will you participate in the Goodreads reading challenge or any other?
I will only participate in the Goodreads reading challenge. I want to read 100 books in 2017 and I'm on a good way 😀 But I also don't want to participate in any other challenge. I feel like that would just spoil the fun if I had to search for a specific book of a specific author or a theme that I actually don't feel interested in. So I will stick to my random TBR 😀
Any New Year's resolution (bookish, blogging, or otherwise)?
2017 didn't start well for me. Too much stress, too much work, not enough time for blogging or sports. But I did start to work out more and I read a lot, and I drink lots of smoothies. Since I wanted to live a little healthier and start working out again, I'd say I'm on a good way but I wish I had more time for blogging..
Honestly, I am so late, I won't tag anybody because I think everybody who wanted to do it did it already. But if you wanted to do the tag, feel TAGGED 😀
Have a nice day guys!
Do you know any of the books I want to read? Are you excited about The Beauty and The Beast or don't you like Disney? What is on your TBR this year? Let's chat in the comments!