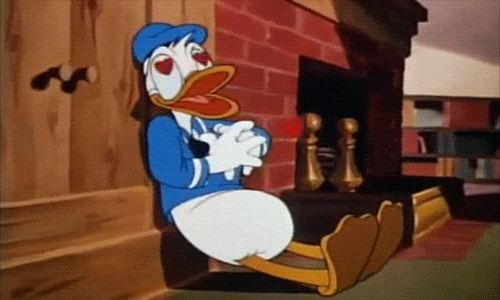 There are billions of books out there. Some of them, I have read. Others, I shunned. Still others, I wish I had in every possible edition. Some of those beloved books hold characters, I will probably never forget, no matter how much time passes. In this little post, I want to you to get to know some of them.
The order is no ranking.
Bilbo Baggings from the Shire. Is probably my all-time favourite character. I loved his struggles, his bravery, his snobbish attitude, his love for smoking weeds and cakes. He is a hero of many sorts and I would be lying if I'd say I haven't dreamt of writing my Bachelor Thesis about him. He is so afraid and wants to go home and snuggle up to his coziest blanket and forget the evil and dangerous world outside the Shire but he keeps going, saving his friends, showing how cunning he truly is and staying true to himself and his (moral) standards. I just adore him ❤
I guess all of you know the book he is from but I'll post a picture anyway 😉 FUNfact: J.R.R Tolkien painted this cover himself.
---
 I know that this might come a little unexpected, but I love Samwell Tarly with all my heart. Just like Bilbo ( I can't help it, I know, I know ), or probably even more like Bilbo, Samwell struggles to find his place in a world that is alien to him. He says he is a craven but the old gods and the new know that he is a hero in his own right. He is brave, loyal and strong, even though he is a fat little fella who can't carry his own weight around. Even though I am more a fan of the books than of the series, I just love the makers of Game of Thrones because they made Sam look just as I have always imagined him to be ❤
---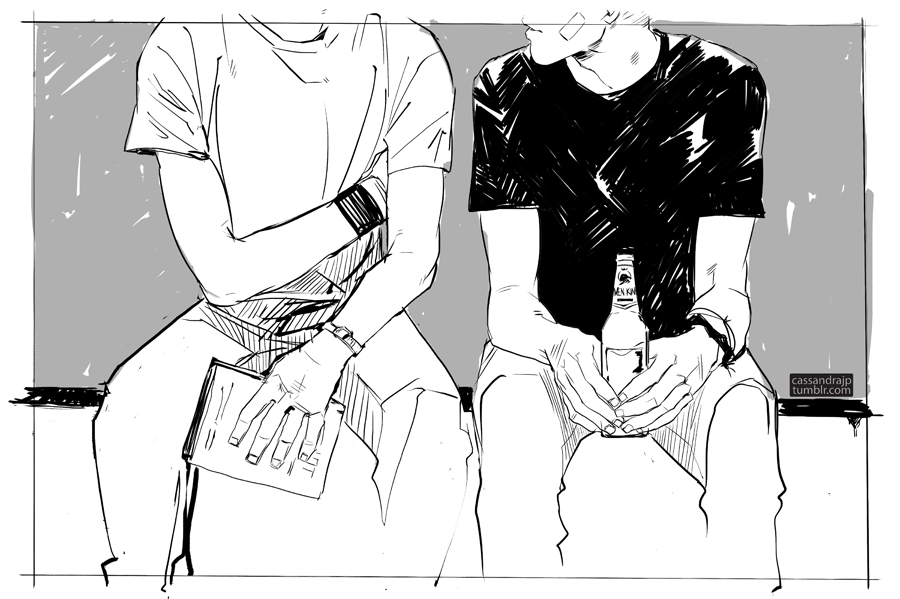 I want to mention Ronan Lynch and Adam Parrish together because they belong to the same books. Ronan is somebody who is very.. socially awkward in a way that isn't really obvious. He can't express his feeling very well and some of his school mates even call him 'soulless' but that's just the only way he knows how. He was different, at some point in his life before everything came crashing down and I just felt for him, his story, his life. I felt so connected to him that it physically hurt to read the books sometimes. Ronan is love, silent, dark and frail love ❤
I can say the same thing about a character I didn't really like in the second book of the series. I don't know why, but he annoyed me at that point. But later on, he turned out to be the spark that lit my heart on fire. I love this series and I love Adam and Ronan. Adam is a frail character in so many other ways than Ronan, but he struggles and struggles…. and he pulls through it all. He's the one lesson everybody should keep in mind. It's "Keep going and it's going to be alright". That's the most important message of all I believe. Adam also represents a part of me that I never really acknowledge because I ignore it most of the time. There is a life-changing encounter he has with somebody ( no spoilers here ;)) that change him and I went through something very similar, so we're basically stuck with the same problems. That was what really made me love Adam Parrish ❤
---
 Last but not least: Rhysand, High Lord of the Night Court. This is probably the guy who doesn't quite fit in the lot but I had to mention him here nonetheless. From the first book onward I just knew there was more to this guy than he let on but to what extend- I never truly knew untill I read he second part of the ACOTAR series. I don't think it's about him being sexy. It's more about giving up everything for the people he loves, his people. He is the one who would never hesitate. Even though his might be an odd thing to say, I hated Tamlin from the start, so it really wasn't hard for me that he did… what he did haha don't want to spoiler anybody 😉
Rhysand s just funny, brave, loyal and independent, smart, what more would anybody want? ❤
---