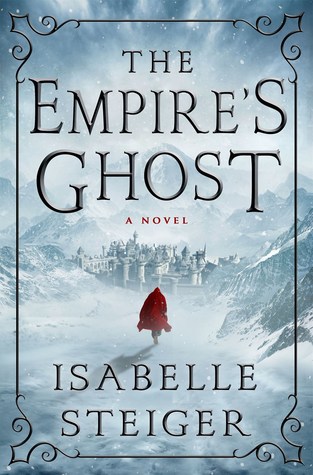 4/5 Ribbons
The Empire' Ghost is a book full of mysteries and dark secrets, fading magic and the plots of the cunning. There are a lot of characters involved which I came to love.Braddok for example is one of my favourite outlaws.
I loved how the story progressed slowly and every character had a back story, and depth that not many authors accomplish without being boring. I found that Steiger has mastered the art of not telling much, but having said everything that is needed. The hesitant stories and pieces provided by the characters left you wondering what would happen next and how the war for the continent would end.
Of course, the reader is left hanging because we don't see what is going to happen next, at least not in this part of the series. This is actually the only reason I have 4 Stars. I would have liked there to be a little more plot, overall. Even though I enjoyed the book and its characters extremely, I cannot write this review without telling my readers that even though the plot is well-built and thought-through, it is progressing slow because the important thing for now are the characters and world-building.
But it is worth reading because the world building is at least just as awesome as character development! The history of the different kingdom is told through its intriguing and fierce characters who will try everything to stop their kingdom from being overrun by the Emperor. Every one of them has their own way to go about it, though. We visit lots of ruined and thriving places, learn their story and the story of all those involved.
It was fun reading about this new and intriguing world where magic has almost been forgotten. I would recommend this book to everyone who wants to read something new and exciting and doesn't mind that's it's the first book of a surely awesome series and things have to be explained in this part first.