This is a weekly meme hosted by It's A Reading Thing. I think it's a cool way to let you guys know what I am currently reading. Let the show begin…
---
How to participate:
Grab the book you are currently reading and answer three questions:
1. What's the name of your current read?
2. Go to page 34 in your book or 34% in your eBook and share a couple of sentences.
3. Would you like to live in the world that exists within your book? Why or why not?
---
1. Immortal Fire by Annette Marie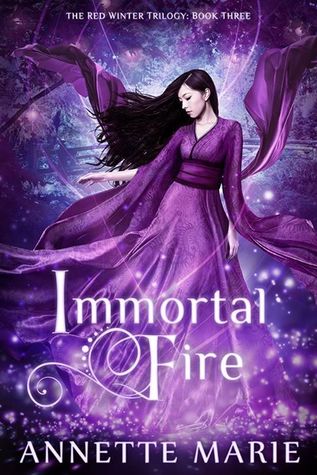 He stepped toward the woman, hos movement slow, smooth – predatory. Taking hold of the hilt at her hip, he drew the short Wakizashi fron its sheath with a metallic slither.

The color drained from her chooks "My lord?"

His expression was blank, merciless. He offered her the hilt. "Your choice, Saburo."

She sucked in a trembling breath. "My lord, you don't … you wouldn't…"

"You betrayed me. You deserve not even this fnal chance to salvage your honor."
3. Oh yes!  definitely would! I love the setting of ancient Japan, but actually this Immortal fire is set in the Japan of the 21st century. But the spirit realm is still concerned wit hold traditions which I love!