2,5/5 Ribbons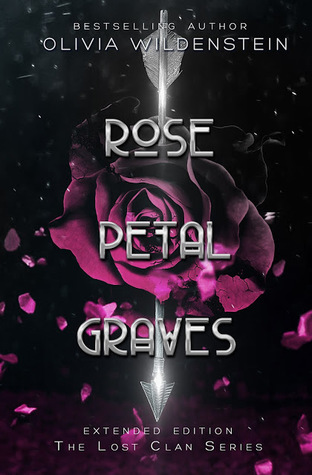 I started Rose Petal Graves a few days ago. I was intrigued by the cover and the blurb and started reading right after I received the copy from Netgalley. I liked the idea of ancient battles between men and faeries and the love story that had been promised.
As I started reading, I soon realized that Cat, the main character was really lost in the world which had revealed itself after th tragic death of her mother. I enjoyed that Rose Petal Graves was a family story. She and her father have a very close relationship. In fact, the whole town seems to have close ties with everyone basically.
I liked that the story was progressing fast and there was never a boring par to this book. Unfortunately, the characters were rather flat in my opinion. There was hinted at a lot of tension between different people and groups, but usually, they were only mentioned in passing which was a shame. I would have like to get to know the characters better.
The romance-y part seemed kind of forced in the beginning because suddenly, there was a kiss and then for a long time nothing. It was a little weird.
The writing style was not to my liking because I don't enjoy reading a book where everything important is conveyed through two characters speaking. I really liked the ideas the author had but I have to say that I did not enjoy the story a lot. I have two stars because I felt that I might be too harsh and the plot was cool.
I can recommend this book to everyone who likes sudden turns of action and doesn't mind characters being a little flat.
*I received this copy from Netgalley in exchange for my honest review.