Hello you wonderful people! Today I come with a special little treat for all of you who what to have a creepy night in with a book at their hands to celebrate All Hallow's Eve. Here is my selection for you. Look through and find the perfect Young Adult book for your cre-he-hee-py adventure..
I have been searching for Halloween-ish books for some time and here I present my findings to you guys, maybe one or another makes it into your TBR as well 😉
For all those of us who are no children and don't have any of their own yet. Probably all of us think back to these special nights and All Hallow's Eve, wandering the streets with baskets, back packs and similar things to get the sweets back home. Ghosts, wizards, witches, mummies and heroes were the people we were for this one special night. And for our transformation, most gave us the reward that we deserved: the sweets that would make our belly ache the next morning. But in the end, it was all worth it. Today, you might look back at the time and wish to be ten again. Instead, you might be invited to a film marathon at a friend's home or a party where people can actually come without a costume.
Maybe this year, you think, it'd be good to stay at home. Maybe then, I think, I have the right books for your perfect night in. Look no further for the perfect entertainment. I selected a few books that seemed very interesting and are Halloween themed, though some of not so deathly nature, if you know what I mean 😉
The Bloody And Brutal, The Creepy And The Cursed
The Kingdom of Little Wounds by Susann Cokal.
"On the eve of Princess Sophia's wedding, the Scandinavian city of Skyggehavn prepares to fete the occasion with a sumptuous display of riches: brocade and satin and jewels, feasts of sugar fruit and sweet spiced wine. Yet beneath the veneer of celebration, a shiver of darkness creeps through the palace halls. A mysterious illness plagues the royal family, threatening the lives of the throne's heirs, and a courtier's wolfish hunger for the king's favors sets a devious plot in motion. Here in the palace at Skyggehavn, things are seldom as they seem and when a single errant prick of a needle sets off a series of events that will alter the course of history, the fates of seamstress Ava Bingen and mute nursemaid Midi Sorte become irrevocably intertwined with that of mad Queen Isabel. As they navigate a tangled web of palace intrigue, power-lust, and deception, Ava and Midi must carve out their own survival any way they can."*
This book has a lot of brutal, gory scenes with the right mixture of power, corruption and entertainment.
*blurbs all copied from Goodreads
---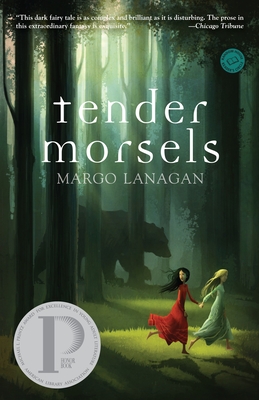 Tender Morsels
"Tender Morsels "is a dark and vivid story, set in two worlds and worrying at the border between them. Liga lives modestly in her own personal heaven, a world given to her in exchange for her earthly life. Her two daughters grow up in this soft place, protected from the violence that once harmed their mother. But the real world cannot be denied forever magicked men and wild bears break down the borders of Liga's refuge. Now, having known Heaven, how will these three women survive in a world where beauty and brutality lie side by side?"
A dark and creepy fairytale retelling for all of you who like the fairy kind of chill up your spine.
---
 Anna Dressed in Blood
"So did his father before him, until he was gruesomely murdered by a ghost he sought to kill. Now, armed with his father's mysterious and deadly athame, Cas travels the country with his kitchen-witch mother and their spirit-sniffing cat.

They follow legends and local lore, destroy the murderous dead, and keep pesky things like the future and friends at bay. Searching for a ghost the locals call Anna Dressed in Blood, Cas expects the usual: track, hunt, kill. What he finds instead is a girl entangled in curses and rage, a ghost like he's never faced before. She still wears the dress she wore on the day of her brutal murder in 1958: once white, now stained red and dripping with blood. Since her death, Anna has killed any and every person who has dared to step into the deserted Victorian she used to call home. Yet she spares Cas's life."
A ghost story with characters you shouldn't mess with, for they wouldn't stop at tickling you belly if slicing it open is an option..
---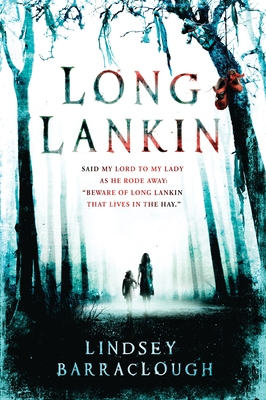 Long Lankin
"Four children unravel the mystery of a family curse and a ghostly creature known in folklore as Long Lankin.
When Cora and her younger sister, Mimi, are sent to stay with their elderly aunt in the isolated village of Byers Guerdon, they receive a less-than-warm welcome. Auntie Ida is eccentric and rigid, and the girls are desperate to go back to London. But what they don t know is that their aunt's life was devastated the last time two young sisters were at Guerdon Hall, and she is determined to protect her nieces from an evil that has lain hidden for years. Along with Roger and Peter, two village boys, Cora must uncover the horrifying truth that has held Bryers Guerdon in its dark grip for centuries before it's too late for little Mimi. Riveting and intensely atmospheric, this stunning debut will hold readers in its spell long after the last page is turned."
This one is so creepy, you might consider peeing in a chamber pot instead of going to the toilet…. through the dark corridor…
---
Eerie And Entertaining, Timeless Tales Of And About Halloween

The Halloween Tree
"A fast-moving, eerie…tale set on Halloween night. Eight costumed boys running to meet their friend Pipkin at the haunted house outside town encounter instead the huge and cadaverous Mr. Moundshroud. As Pipkin scrambles to join them, he is swept away by a dark Something, and Moundshroud leads the boys on the tail of a kite through time and space to search the past for their friend and the meaning of Halloween. After witnessing a funeral procession in ancient Egypt, cavemen discovering fire, Druid rites, the persecution of witches in the Dark Ages, and the gargoyles of Notre Dame, they catch up with the elusive Pipkin in the catacombs of Mexico, where each boy gives one year from the end of his life to save Pipkin's. Enhanced by appropriately haunting black-and-white drawings."
This one is not only about the history of Halloween, but about friendship, sacrifices. Just t he right entertainment to get you into the Halloween mood.
---
The Tell-Tale Heart and Other Writings
This is a collection of stories and Poems by Edgar Allen Poe, THE author of horror and gothic of his time. These are comparatively short reads that are definitely worth reading. But beware… the suspense and insightful lessons might not be the only things this collection reveals…
---
The Haunting of Hill House
The Haunting of Hill House "is the story of four seekers who arrive at a notoriously unfriendly pile called Hill House: Dr. Montague, an occult scholar looking for solid evidence of a "haunting"; Theodora, his lighthearted assistant; Eleanor, a friendless, fragile young woman well acquainted with poltergeists; and Luke, the future heir of Hill House. At first, their stay seems destined to be merely a spooky encounter with inexplicable phenomena. But Hill House is gathering its powers—and soon it will choose one of them to make its own."
This one if the perfect haunted house, gothic read to get into the mood. Here, you might have trouble deciding what is real, and what isn't…
---
The Witching Hour
"Demonstrating, once again, her gift for spellbinding storytelling and the creation of legend, Anne Rice makes real for us a great dynasty of witches—a family given to poetry and to incest, to murder and to philosophy; a family that, over the ages, is itself haunted by a powerful, dangerous, and seductive being.
On the veranda of a great New Orleans house, now faded, a mute and fragile woman sits rocking… and The Witching Hour begins."
This is a book that has not only a beautiful cover but sparked my interest because I love witch stories and I can't wait to start reading.
---
Do you have a Halloween TBR? Or a book you'd like to recommend to everyone who loves this season? What is your favourite Halloween book or film? Tell me you story in the comments 😉